Surry Hills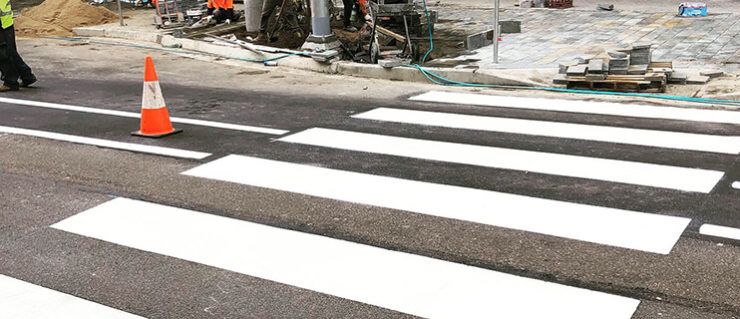 When you want to find the best line marking contractors Surry Hills companies trust above all others, the only choice is J&M Road Marking. We use experience and expertise gained over 20 years to deliver outstanding solutions to every project, focusing on attention to detail and quality to make sure you have a concise and clear result that reduces the risk of accidents and misunderstandings. This is why we're the best in Sydney, NSW, Australia.
We have experience in a variety of spaces, from car parks to sports halls, and use a range of materials to deliver what you're looking for. Our team will work with you to clearly understand your needs and specification before delivering the best solution while staying in budget and meeting deadlines.
Trust our team for line marking in Surry Hills that you can trust, with roads, highway and car park line marking all in our areas of expertise. Other services include markings for schools, sports surfaces – such as a basketball court – and factory or warehouse floors. We can make use of thermoplastics and cold applied plastic (CAP) as required.
For more information on our great line marking around Surry Hills, contact J&M Road Marking today and a member of our team will do everything possible to help.