Miranda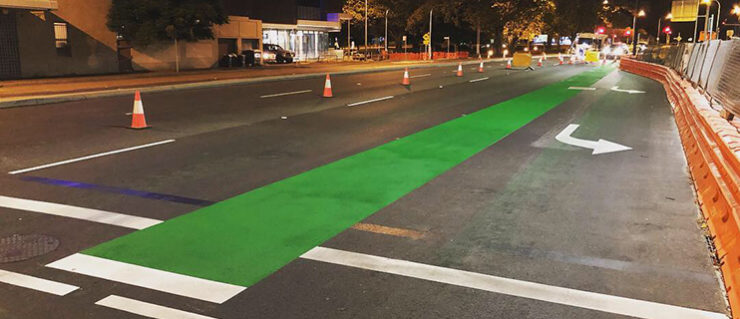 There's no better choice for contractors providing line marking Miranda companies trust than J&M Road Marking. With more than 20 years' experience behind us, we've built a reputation for high-quality solutions that are concise and easy to follow on any surface we're working on. You can find examples of our work across Sydney, NSW, Australia, and the number of projects we're hired for is increasing each year.
As a result of our careful planning and attention to detail, we're able to make clear line markings in Miranda to minimise the risk of accidents with our projects. We're also proud that we've never missed a deadline or gone over budget, so you know exactly what to expect from us as we design solutions that meet your exact specification and needs, using both thermoplastics and cold applied plastic (CAP).
You'll find examples of our line markings throughout Miranda on the roads in the area, but we also work on highway and car park line marking. As part of our growth, we can provide markings and lines for schools, factories or warehouses and sports surfaces like a basketball court, making our services varied and versatile.
If you'd like to find out more about how J&M Road Marking can help with line marking around Miranda, contact a member of our team today.