Moorebank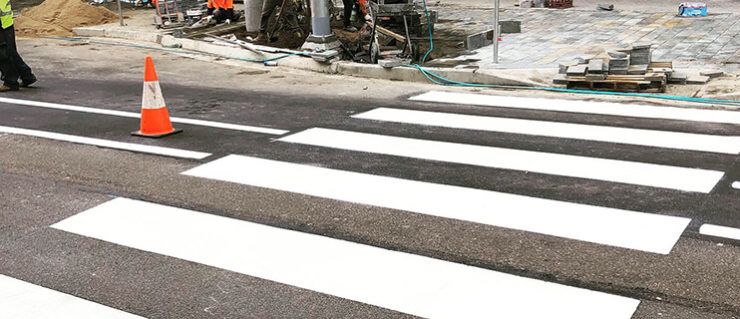 J&M Rod Marking are the best choice for contractors providing line marking Moorebank companies trust to deliver results. By holding ourselves to the highest standards, we make sure all solutions and projects are delivered with outstanding results, and our experience over the last 20 years helps us to do this consistently. You can see examples of our work right across Sydney, NSW, Australia, and we're always looking for new challenges to improve our expertise further.
It's our attention to detail, both in planning and implementing solutions, that sets us apart from the competition. We know that road markings need to be clear and concise to minimise the risk of accidents. Every project we work on is completed on time and within budget, so you can trust us to deliver exactly what you need.
While we specialise in line marking Moorebank roads, we also have a lot of experience working on highway and car park line marking. We have expanded our services to include markings and lines for schools, factory and warehouse floors and sports surfaces, like a basketball court. We use a range of materials, including cold applied plastic (CAP) and thermoplastics.
Don't hesitate to contact a member of our team at J&M Road Marking to find out more line marking in Moorebank and what we can do to help you with your project.