Strathfield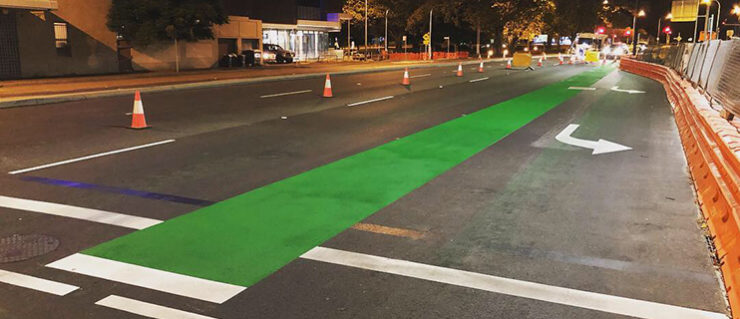 As leading contractors providing line marking Strathfield companies recommend, J&M Road Marking deliver the best solutions for every project. We've been in the industry for more than 20 years, providing lines and markings across Sydney, NSW, Australia, that are clear, concise and easy to understand. This reduces the risk of accident or disruption and keeps everything flowing smoothly.
It's our attention to detail on every line marking in Strathfield job that sets us apart from the competition. We make sure that every solution is of the highest quality and meets your specification and needs exactly, whether that involves lines, markings, bollards, mirrors or other devices. We've never gone over budget or missed a deadline, so you can trust our team to deliver.
As experts in line marking for Strathfield roads, you can also trust us to help with highway and car park line marking. As well as this, our range of services allow us to provide lines and markings for schools, sports surfaces, such as a basketball court and warehouse or factory floors, thanks to our use of cold applied plastic (CAP) and thermoplastics.
If you'd like to know more about our great line marking for Strathfield, get in touch with a member of the team at J&M Road Marking today and see what we can do to help.